Leaderboard Templates
Welcome to our customizable leaderboard collection, where you can find a diverse range of designs to showcase your top performers and captivate your audience. Our templates are perfect for displaying the leading players in various fields, including sports, gaming, or any other scenario where you need to highlight exceptional performance.
Our leaderboard templates come in an array of styles to suit different preferences and needs. We have carefully designed each template to cater to specific scenarios, so you can choose the one that best fits your purpose. With the ability to customize each leaderboard, you can tailor it to your requirements and add a personalized touch that enhances its appeal.
Whether you want to inspire and motivate your team or add some friendly competition to your website, our leaderboard templates are an ideal solution. So, take a look at our collection and discover the perfect design to showcase your top performers and engage your audience.
Default Theme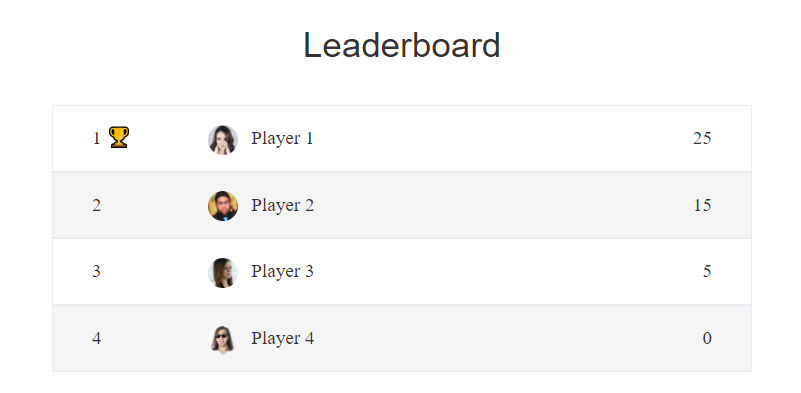 Black & White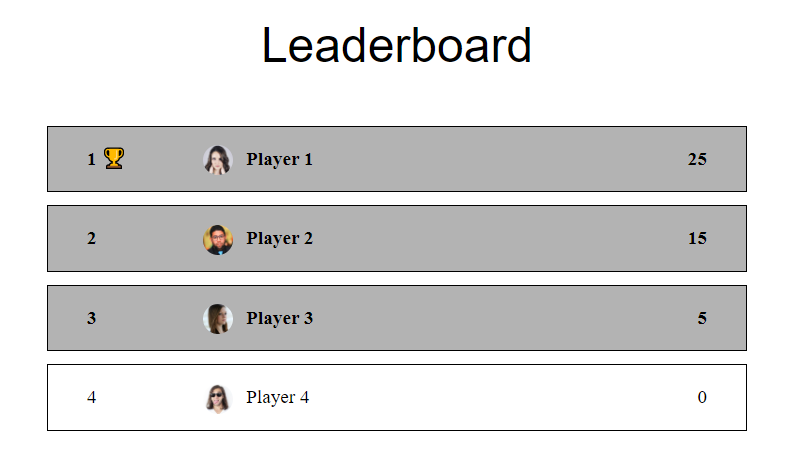 Dark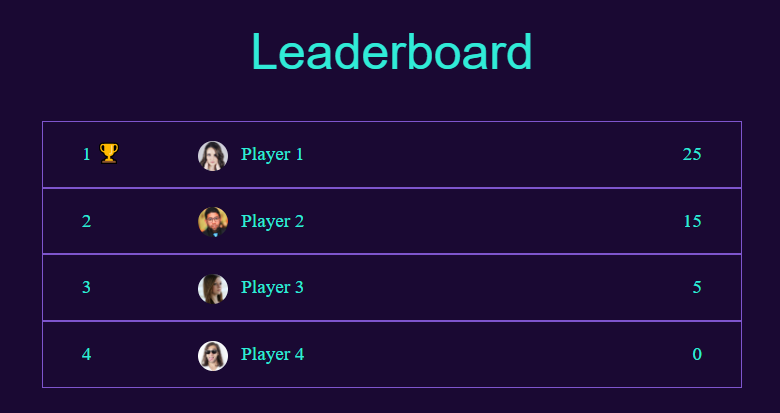 Spring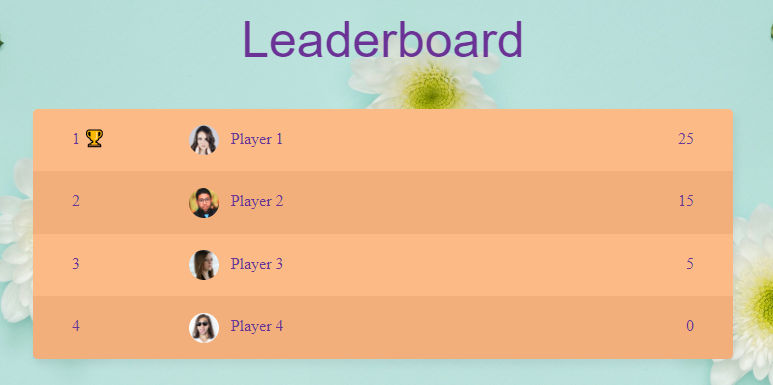 Handwritten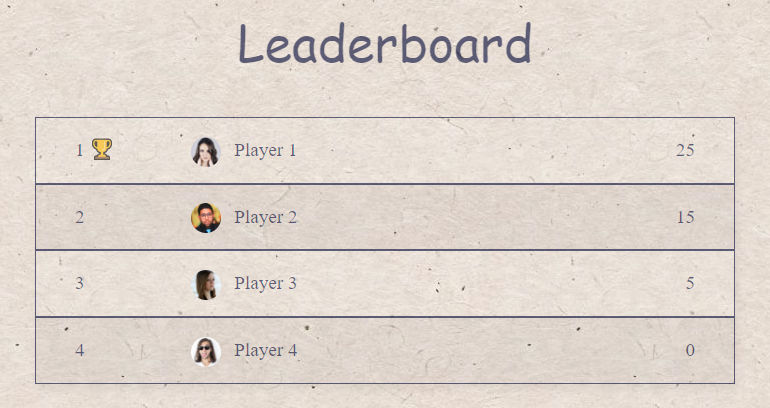 Dots Circle
Premium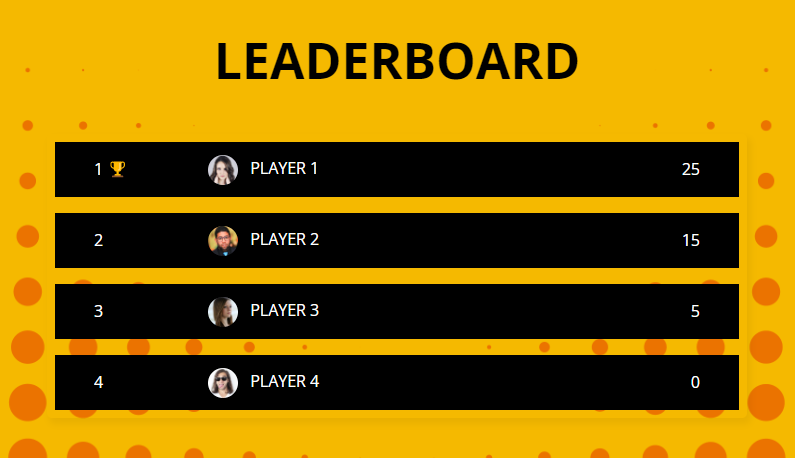 Blue Cat
Premium